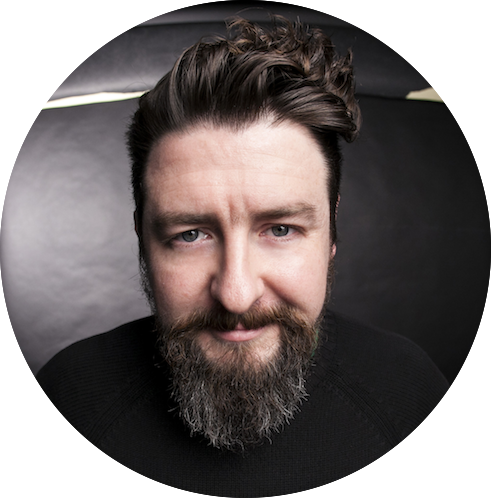 Hi. I'm TJ Connelly.
I am a Boston-area entrepreneur with twenty years technology experience in product development, full-stack programming, nerd management, systems administration, devops, incident response, security, and the oxford comma.
At night I play music on the biggest speakers I can find.
bio
I am a founder of onthebar, a social nightlife compass for mobile devices, and principal at Thirteen, an internet services co-op in its 17th year of operation.
I am the DJ & Music Director for the Boston Red Sox at Fenway Park. I work at Gillette Stadium as DJ for the New England Patriots, and I am in my third year at Conte Forum as DJ for Boston College Men's Hockey.
I host a weekly radio show, Welcome To The Working Week, Mondays at 6am (on hiatus, fall 2015) on WZBC 90.3 FM and occasionally fill in at The Boston Globe's online streaming station, RadioBDC.
projects
onthebar : I am a co-founder of onthebar, a mobile app and website that helps people navigate nightlife and the sometimes challenging world of craft cocktails. We spent three years bootstrapped, working part-time, and closed a small friends & family round of funding in September 2014. Follow @onthebar for updates; please feel free to send any friendly and interested billionaires with whom you may be acquainted our way.
thirteen : I run Thirteen, a a small co-op ISP hosting web, email, and other domain services for local businesses and individuals. As primary operator, I build, deploy, and manage all systems, administer services using common open-source platforms: apache, nginx, postfix, mysql, iptables, irc, etc., and program tools using python, perl, php, postgres, and shell. And believe it or not, that's a lot of fun for me. Follow @sixthprime for updates.
WZBC : I host Welcome To The Working Week, my second of two shows on WZBC at Boston College. #WTTWW is freeform radio combining classic hits, pop eclectica, and fresh new music from the present day. My full playlist archive is available on Spinitron, featuring an RSS feed for future updates.
articles
Medium, Jul 2015 • I Deleted My Entire iTunes Library And You Can Too : I've been using iTunes to manage my music library since it was first released in 2001. I've always been a music collector, and now I'm a professional DJ. I do radio shows, sporting events, parties, parades, and yes, weddings. I've saved my playlist from every gig I've ever had. My iTunes Library has folders full of playlists for family, friends, and others along with mixtapes both natively digital and those I've reconstructed from actual cassettes. Today I deleted my entire iTunes library: music, playlists and all. And you can too. • keep reading at medium.com
Boston Magazine, Nov 2013 • Play-by-Playlist : Red Sox music director TJ Connelly has the best off-field gig on Yawkey Way: He's Fenway Park's official DJ, dropping the needle on every song you hear before, during, and after the games. Here, he explains his favorite musical moments from the team's magical season... • keep reading at bostonmagazine.com
Boston Magazine, Jan 2013 • Everybody Loves Ramen : TJ Connelly, the music director at Fenway Park, has a quirky side gig: sampling every bowl of ramen in Boston, New York, and beyond. (He's chronicling his journey with the Twitter hashtag #ramenquest.) When he can't get ramen from Guchi's, these are his four other must-have bowls in the Boston area... • keep reading at bostonmagazine.com
press
• Six Songs with Red Sox and Patriots DJ TJ Connelly : Last month, we debuted our Six Songs segment with Boston-based freelance writer Luke O'Neil. This month, TJ Connelly returns to the RadioBDC netwaves to chat and play six songs. • keep reading and listen at bdcwire.com
• Red Sox DJ TJ Connelly to 'play' for Patriots : "Fenway Park DJ TJ Connelly knows how to entertain Red Sox fans. He doesn't just play the usual stadium anthems, and he keeps everybody guessing. For instance, on Sunday he played Daniel Boone's "Beautiful Sunday." Last Thursday, during the second inning against the Astros, he played Marshall Crenshaw's "Someday, Someway." And at the end of a recent sixth inning, he played The Clash's "The Magnificent Seven." Now Connelly has a new sport to score. He's been hired as the DJ for the Patriots..." • keep reading at bostonglobe.com
• How Boston Red Sox DJ TJ Connelly Snagged His Dream Job : "As the Boston Red Sox battle for the chance to make it to the World Series, TJ Connelly has a bigger interest than most fans. As the team's official DJ, Connelly is responsible for all the pre-recorded music at Fenway Park—an organist handles all the live music—and consequently helps guide the mood of Fenway's 37,400 fans. The DJ talked to Fuse about getting his dream job..." • keep reading at fuse.tv
• Fenway Park DJ TJ Connelly prepares for the World Series : You've likely heard TJ Connelly on RadioBDC. But did you know you've also heard him at Fenway Park? TJ is the in-house DJ for the Boston Red Sox. When you were bobbing your head to Bastille between innings while munching on a Fenway Frank at the park this summer, that was TJ's handiwork. And when "Waiting Room" by Fugazi came over the PA system during a too-long mound visit... • keep reading at bdcwire.com